Awards and Links


Constructing Library Core Collections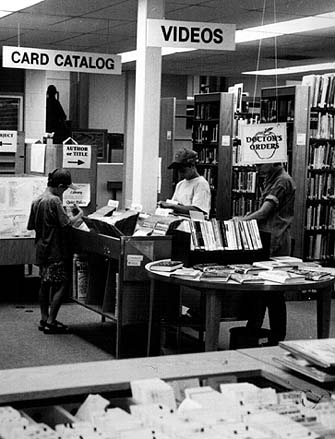 One of our goals as the not for profit Library Media Project was to assist librarians in the development of media collections in public, academic and school libraries. In turn, these diverse media collections created greater public access to information and education on a variety of subjects.
Over the last eighteen years, the Library Media Project established itself as a resource for authoritative collections of high quality film and video material for public libraries. Over these years, we worked with more than 3,100 libraries that served 209 million people. We hoped to help construct bridges to the pluralistic cultures that make our society and our country so vibrant and interesting.

Through these Web Pages we hope to share information, ideas, resources; and to assist in the general professional dialogue by creating a web-based discussion about the remarkable voices and visions of our Independent film and videomakers.

Please take a moment to view some of our offerings that were available to public, academic and school libraries during the operational years of the Library Media Project.
Mary Kirby, Executive Director
---
To purchase books on all of these subjects, please visit our associates at
,
and be sure to take a look at our suggested
reading list for the Issues of Aging.